Direct Ads with Keywords and Brand Names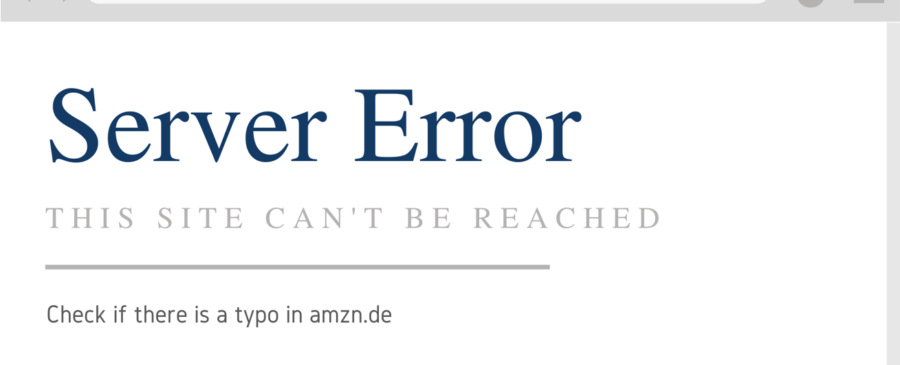 Direct Ads have always been top converting among all ad formats because they capture the users on the exact second when they type a domain in the address bar, search a domain or click a broken link. On this exact second, we capture the user's browsing action in one of these cases:
Domain Correct – The user mistypes the domain or extension, say amzn.de instead of amazon.de
Domain Restore – The user types the correct address – but the domain is broken
Domain Suggest – The user starts to type a domain – and we offer the most relevant brand
Link Suggest – The user clicks a broken link
Next, using our brand-AI engine, we analyze which domain the user was trying to reach. This AI-powered engine is able to find the perfect match for each of the above scenarios. Amzn.de will be mapped to the "Amazon" keyword and the bidding will start – the highest bidder for this keyword will win the traffic. In a similar way, our brand-AI is able to match TENS OF MILLIONS of typos, broken domains and pages.
Now think how powerful this is! Let's analyze this specific case:
Brand-to-Affiliate – Say you are an Amazon affiliate – you can drive such traffic to your affiliate page at a super low cost and achieve tremendous conversion rate!
Brand-to-Competitor – Say you have a competitive product – you can drive super-engaged and ready-to-buy users to your product page!
Brand-to-Brand – Say you are the brand owner – you can restore lost traffic and send it back to your site!

Brand-AI & keyword-AI
Hand in hand with our brand-AI comes along our keyword-AI engine which is constantly mapping tens of millions of typos and errors into a super-relevant list of keywords. Using our keyword suggestion tool – you can benefit from brand-to-keyword, keyword-to-brand and keyword-to-keyword suggestions. This tool is available for you in the Targeting section of your Direct Ads:


You can see in this example that search for travel will suggest "booking", "hotels" and hundreds of more keywords and brands.
Do this and Become Rich
Don't wait any longer – you can score an amazing income! Just do your research, match the right keywords and brands to the right offers – and watch crazy conversion rates and income.